First Time User
About "Madam house of Webcam"
The biggest MILF live chat site in Japan with more than 100000 registered members!
Hot Japanese women over 30!
Unbelievable price! Video Chat only for

$1

per minute!!! >>price list.
REGISTER for free and get bonus!
The "Madam house of Webcam" was created in 2004 and soon became extremely popular because of the charm of mature Japanese women. No doubt that is it the first ever Japanese live chat MILF site and thanks to Madam house of Webcam "Jyukujo"(mature women) genre became very popular in Japan.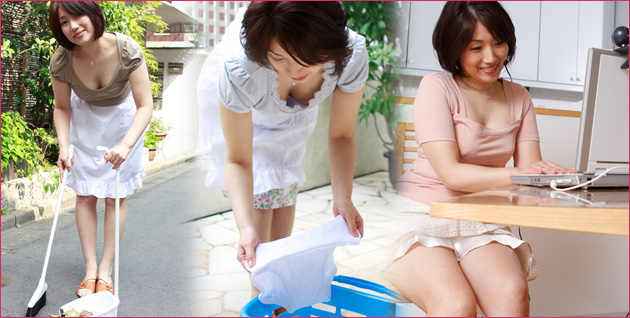 About our performers
The "Madam house of Webcam" is the website where women chat and meet somebody new, try to enhance their lifestyle with something unexpected. Usually, busy with their families, most of them can't find the time, place and motive to communicate with the opposite sex. So, they register with the "Madam house of Webcam" to enjoy new and exciting encounters. Enjoy chatting and seducing Japanese mature women! How you play is all up to you!
IMPORTANT!
Women on this site are not obliged to get undressed. However, some women may, some may not get naked. It all depends on how well you treat them.
The performer's English language ability is defined by the number of the stars ().
English Ability
Beginner
Elementary
Intermediate
Advanced

How to play
1. Register for free!!

Free registration with your email address! >>Register


2. Login

Enter you user name and password and click Login.

3. Buy credits

Choose the desired amount and click buy.

4. Choosing a girl

Choose a girl online and click on her picture.
If a girl is available for a chat, her live image will appear.
If she is busy with multi-user chat click "Multi-user" or "Peep" button to join.
Chat type
Private chat

Private chat with a woman of your choice.
Get ready webcam and microphone to enjoy live chat in full.

Multi-user chat

The several users chat to one performer at the same time.

Peeping chat

You can peep into the room where multi-user chat is in progress. No chatting available. No peeping available for private chat. Choose your desired chat type and click start.